Ginsenosides from 100% natural ginseng leaf & stem extract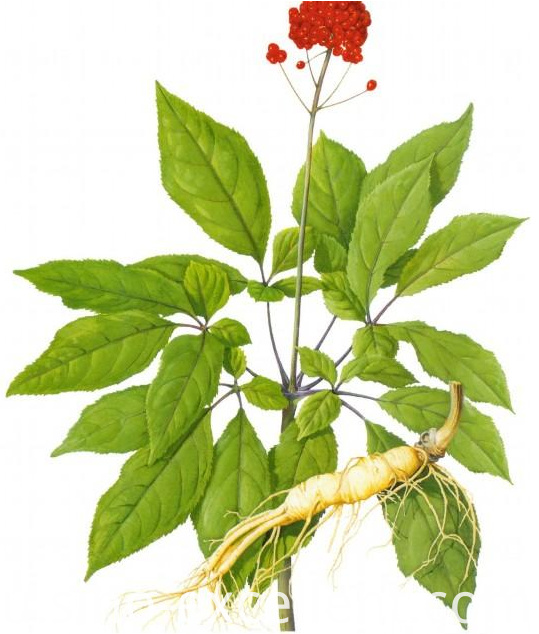 Product name: Ginseng Leaf&Stem Extract , Panax Ginseng Extract
Latin Name: Panax quinquefolius L.
Product Specification: Max 80% UV Ginsenosides(40% HPLC max)
Product Appearance: light yellow powder
Part Used: Leaf & Stem
Application: 1. Applied in the food field; 2. pharmaceutical; 3. Cosmetic
Standard: CP2015, USP37-561, (EC)No.396/2005, Organic as your requirement.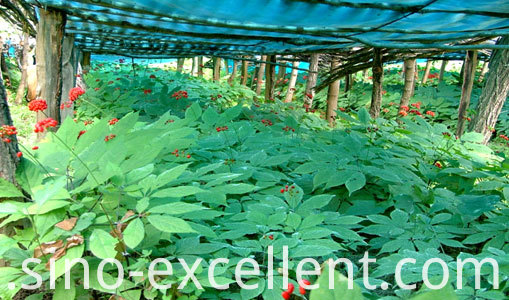 Extracted from ginseng`s leaf and stem, the colour of the extract powder is yellow white, soluble in water and ethanol. It is absorbing moisture and bitter to taste.
Introduction:
Many athletes swear that Panax Ginseng gives them a competitive edge; women drink it to alleviate unpleasant symptoms of menopause; and millions of people have used this "wonder herb" to cope with stress and also as a tonic.
Researchers claim that it lowers cholesterol, improves mental function and increases the body's energy and stamina. Long considered it to be an overall body tonic, panax Ginseng is believed to vitalize and strengthen the entire body.

Function:
1. increase energy, counter the effects of stress, and enhance intellectual and physical performance.
2. lower blood sugar, and the polysaccharides (complex sugar molecules), which support immune function.
3.Improve human immune system.
Application:
1) Pharmaceutical as capsules or pills;
2) Functional food as capsules or pills;
3) Water-soluble beverages;
4) Health products as capsules or pills.
5) Cosmetic

WHY US?
1, more than ten years experience focusing on this field, quality is very steady,
2, factory price, we guarantee to provide you lower pricing than other supplier under same quality
3,free sample, free delivery
4, US FDA registered facility

Группа Продуктов : Горячие Продукты